1994 District Champions!


Four seniors. Seventeen freshmen!!!
Coach Stone's first year with the team, and pregnant.
Got snowed in at the Gretna Motel, Dec 20, 2003.
District Champs! Unforgettable season!!!


On a Saturday morning, we broke Gretna 45 match winning streak. We beat them 3-0, and Coach Houser had to fulfill his promise.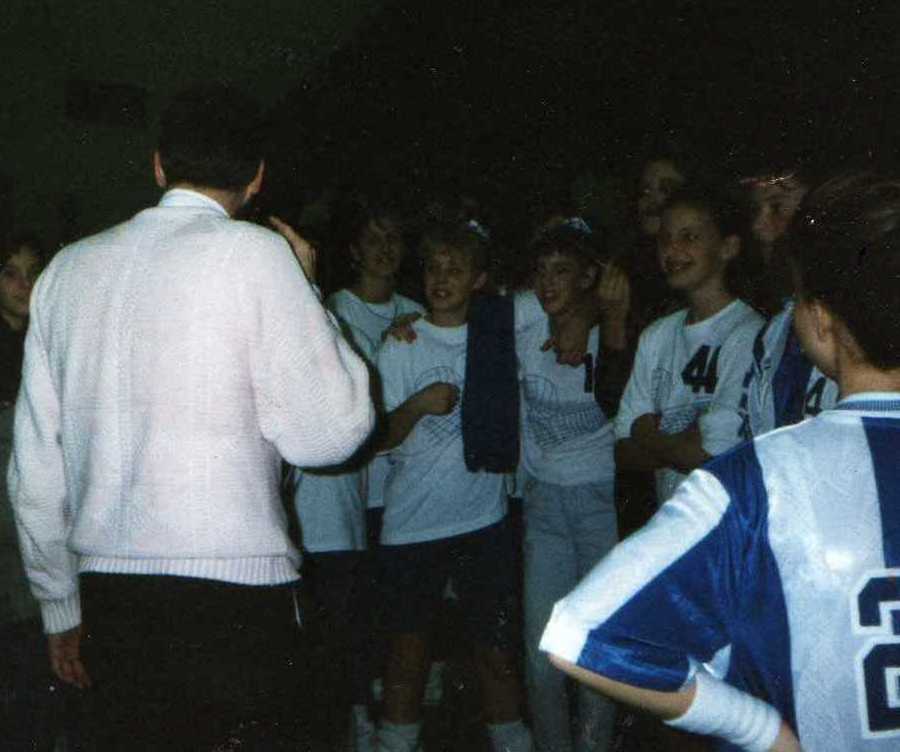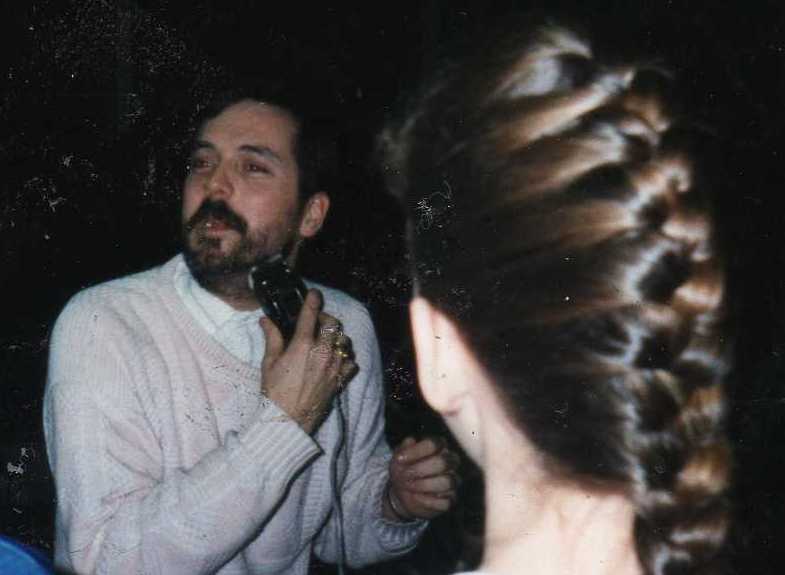 The District Tournament. Semi-Finals vs. PC, Finals vs. Tunstall

First we played PC. We talked after PC called a timeout.

Wonder if I took Jessica Rakes' advice?

Niquita Martin uses a left-hand tip vs. PC.

Lori Wimbush hammers a set vs. Patrick County.

We watch Tunstall get their medals.

Niquita is given the District Championship trophy.

Now we watch the All-Districts being announced.
To see a larger version, touch the thumbnail.


After the tournament at THS, we all pose for pictures!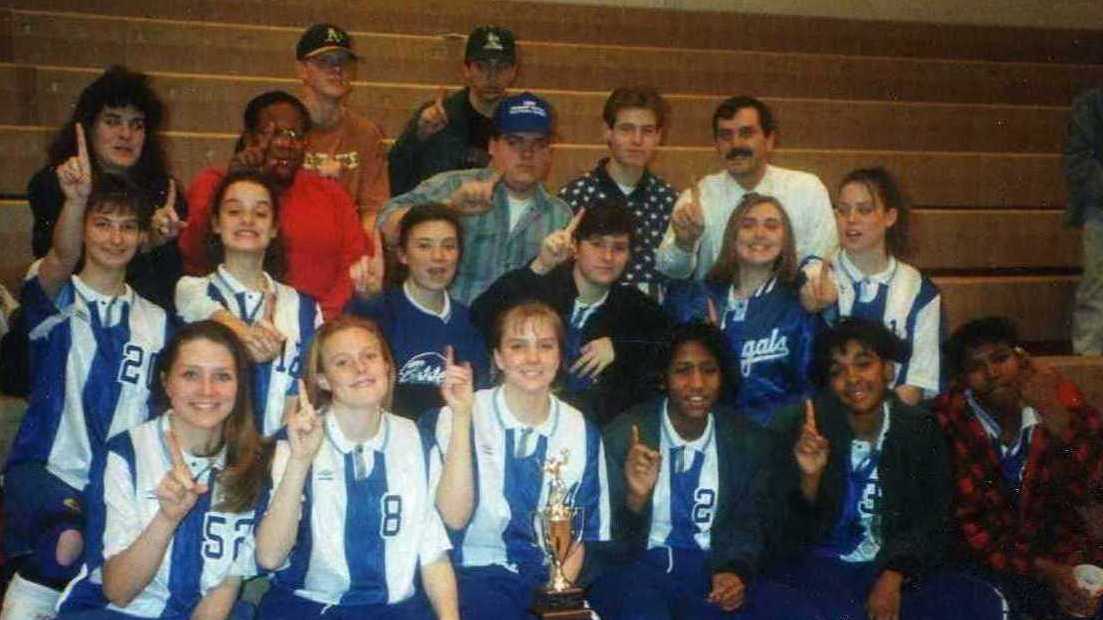 We lost to Gretna early in the season, but then Gretna lost to Patrick County. Those were each team's only losses. We figured we'd be in a playoff. But......on the last day of the season ....... Tunstall beat Gretna! The next morning I called the team down to my classroom. They figured I'd be telling them when/where the playoff would be. NOPE.......we're DISTRICT CHAMPS, and I took the hats out of the box! Yep, I knew we were going to finish 1st!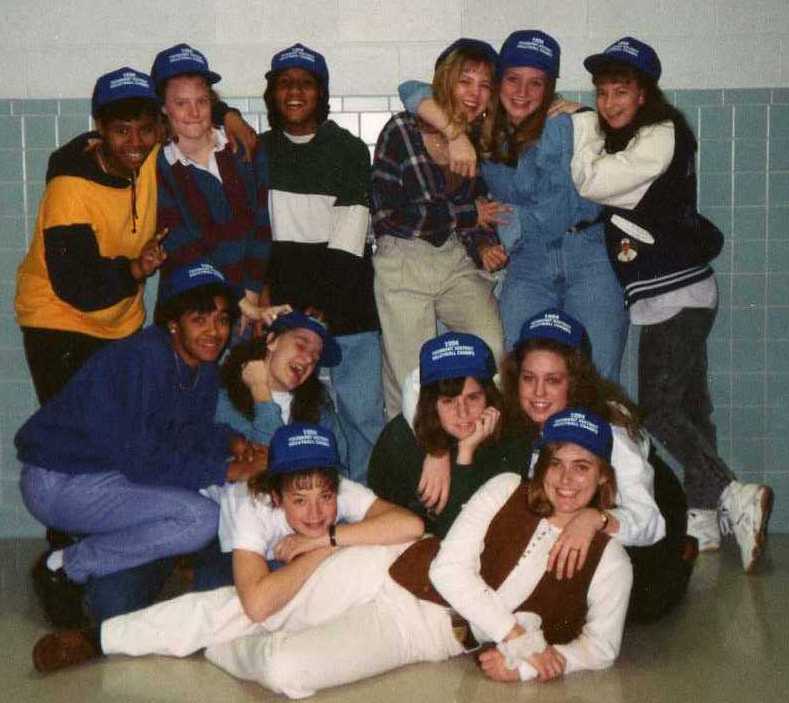 Cynthia Donaldson went on to play college vball at Ferrum.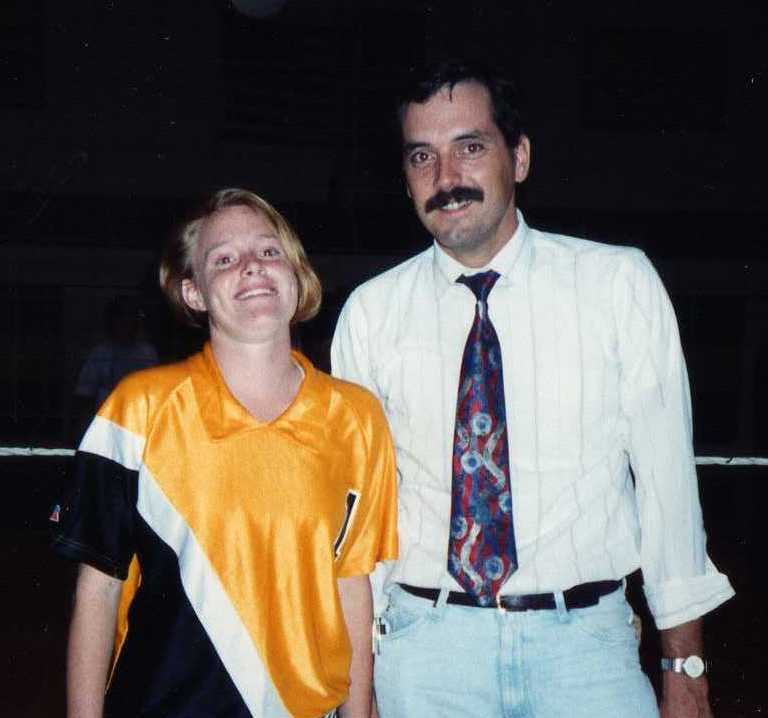 We took enough postcards so that
each girl got one at the end-of-the-season banquet!





Do you want a copy of the 1994 hilight tape?
Just email me at coachhouser@yahoo.com and give me a mailing address.
I can send it to you on VHS or on DVD.






BHS players: Please send me pictures that you have.
You can mail them to me, then I'll mail them back!










BHS Vball Home • 1985 • 1986 • 1987 • 1988 • 1989 • 1990 • 1991 • 1992 • 1993 • 1994 • 1995 • 1996 • 1997 • 1998 • 1999 State Final Four • 2000