Team Announcements


Some Of Our Team Memories

I knew our season was going to be awesome when
"We fought so hard as a team to beat all the teams that we did throughout our season. We stuck together and played harder than we have ever played in close matches. The satisfaction of winning as a team and knowing that we all worked together to get there was awesome."

My most vivid memories are:
"Staying as a team the whole way through. finishing out the season WAY ahead of where we started."
"Even when we were down we always pulled it together and came back and never gave up. that's something i loved about our team cause most teams aren't capable of doing that. "
"I always looked forward to practice because my team became my best friends."
"Showing up to the blizzard practice when we could have easily said that we couldn't go, never having any team drama, everyone liked each other, and always having smiles on our faces, even at 7 AM :)



Final Rankings!
The rankings for all Region teams can be seen here.

| | |
| --- | --- |
| #1 | Coastal Va 15 Blue |
| #2 | New River Valley 15 Nationals |
| #3 | RVC 15 National |
| #4 | Williamsburg 15 Black |
| #5 | HOV 15 Navy |
| #6 | Roanoke Jrs 15 Open |
| #7 | TCA Va 15 N |
| #8 | VaBeach 15N |
| #9 | New River Valley 15 Club |
| #10 | VaBeach 15R |

NRV DELIVERS!!



Final Thoughts On Our Season

"Having a unified team is never luck. Such a team occurs only when everyone is working together to ensure that trust, commitment and dedication are never compromised. "

Thank you parents and players for an incredible season!

Two Years Later

From one of the girls: June 10, 2012!
"Our team this season doesn't seem to have any passion or heart we aren't bonded on the court But, I watched you guys, and it looked like you were having so so so much fun! It just really made me miss your coaching. Liked it so much. Gussie Ava and Erin and I have all talked about how much we miss you and those teams.

Online Articles

:

A new story on Valley Sports Now about our team here and here!
The Star Sentinal article from March 29 can be seen here.
There's a little blurb about us on the Swo-Co website here, but there's a pic of us in the Swo-Co April 2nd edition.
Tournament Schedule!

Jan 16 - 18: Monument Classic (Richmond)
11 - 7, 14th place of fifty-six 15's teams!!
Jan 30: Day Tournament at RVC North Canceled
Feb 13 - 15: Capitol Hill Classic (Wash DC)
8 - 2, third place of 88 teams!!
Feb 28: Day Tournament at JMU
8 - 0, 1st place on a 5-team open net.
March 13 - 14: Shamrock
9 - 8, 20th place out of ninety 15's and 16's teams!!
March 27: Day Tournament at RVC North
9 - 0, 1st place on a 4-team net.
April 2 - 4: Big South Qualifier (Atlanta)
12 - 6, 9th place of 133 teams!
April 17 - 18: The Bid Tournament (Richmond)
11 - 9, 2nd place of 13 teams! INCREDIBLE JOB!!

We participated in the Dig Pink Tour 2010 at both DC and at BigSouth

Sam Washburn's Skills Video!!! It's on YouTube here!! Pretty Cool!
See a video of Sam Ringer spiking at The Bid Tournament here on April 17-18, 2010.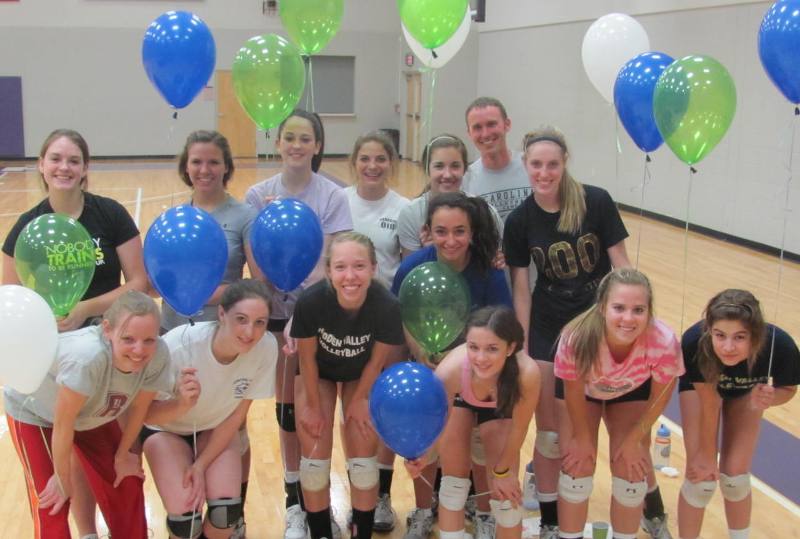 Our Final Practice Before The Bid Tournament! Then we finish SECOND! More pics and info here!



Ninja Practice! Morgan arranged it all! Awesome!!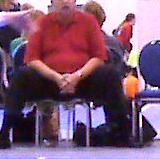 When we said, "Let it all hang out," at Shamrock this is NOT what we meant!
Thanks Coach Jessica for the picture!! haha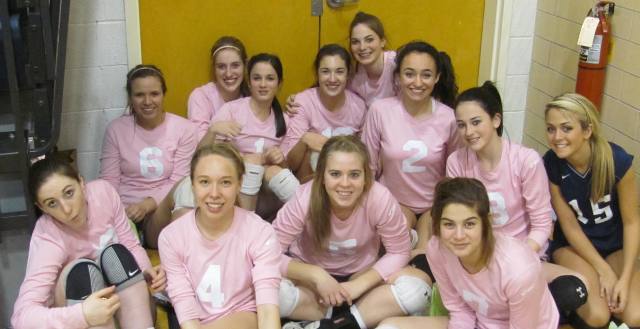 8 - 0 at JMU on Feb 28th. More pics here, including the "Whose Line Is It" game!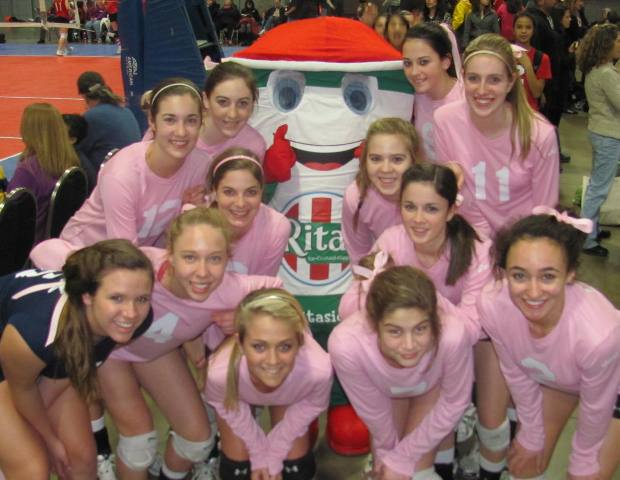 With a frosty at Capitol Hill Classic, where we finished 3rd of 88 teams!! More here!




Super Bowl Practice, February 7.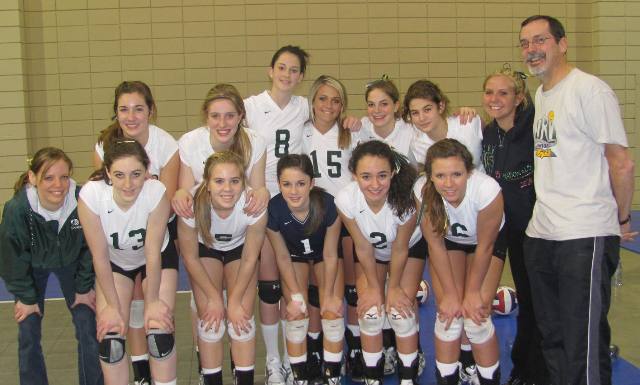 For more pictures and results of our trip to the Monument City Classic, visit us here.



Thank you Lynsey for hosting the T-shirt making & sleepover night on Dec 30th!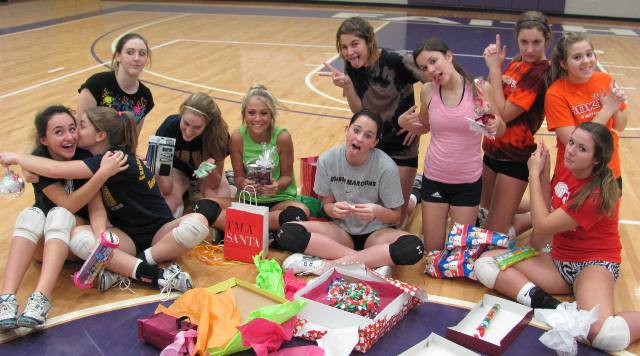 See what happens if I let them act normally? Merry Christmas!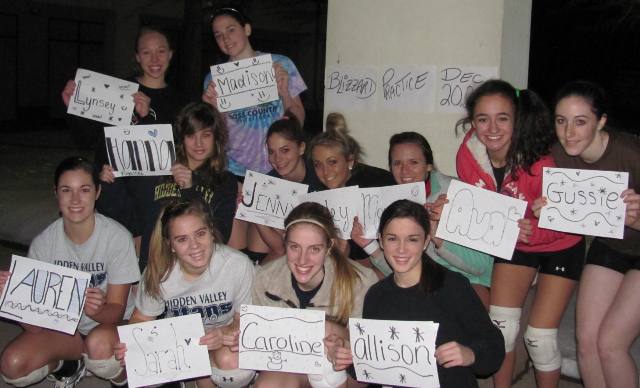 Blizzard practice December 20th, 2009.
Everyone had to wear boots b/c the sidewalks hadn't even been shoveled!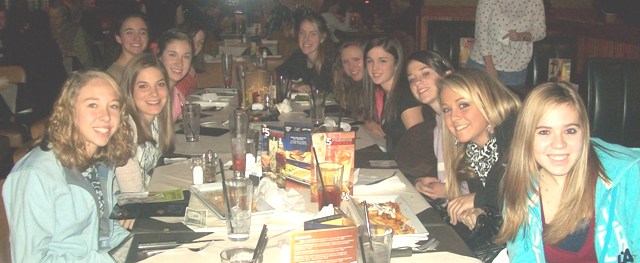 Team Dinner December 5th at Ruby Tuesdays!
Thanks Coach E, Coach K and all the parents!




First Practice!!! Dec 2nd, 2009 @ Faith Christian! Awesome start to an awesome season!!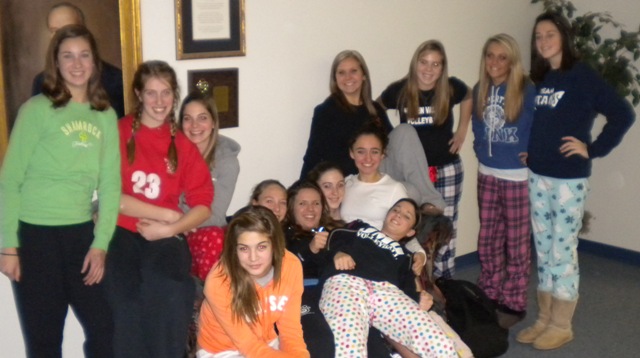 We had a team meeting on Friday Nov 27. You think these guys will get along? I think so! :)

The '10 New River Valley 15N Team On Tryout Day!
Last updated: 04/29/2010
11:22am