Virginia Episcopal School
Maximum Expectations Camp
Friday July 8 - Sunday July 10, 2011
Lynchburg, Virginia Directed by Tom Houser

• Home • CampHostingInfo • StandardCamp • HighExpecationsCamp • MaxExpectationsCamp • Staff • In-SeasonClinics • 10ReasonsWhy • Camp Calendar2013 • A Complete List! •
• Home • 2011 STAR Calendar • Timberlake2011 • DanRiver2011 • JamesRiver2011 • HighExp@VES2011 • MaxExp@VES2011 • RoanCatholic2011 • Carlisle2011 • PatrickCo2011 • Westover2011 • Facebook •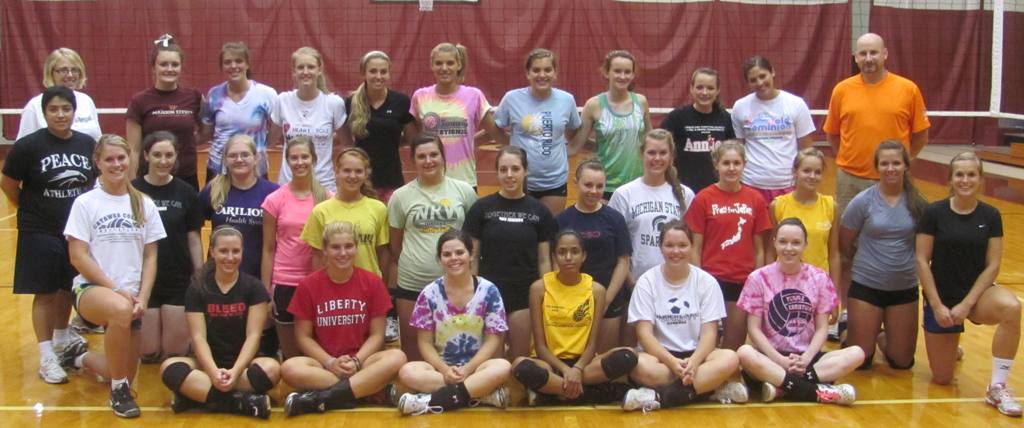 Back Row: Coach Beth Huus, Chanoa Blodgett, Daphne Allen, Skylar Wood, Lauren Bunnell, Leah Clayton, Hannah Shields, Alyssa Bradley, Addison Goodman, Coach Jordan Hawkins, Coach Danny Miller.
Middle Row: Coach Enid Padillo, Gussie Revercomb, Stacey Zysk, Natalie Petrovich, Jordan Hedrick, Maggie Eddleton, Christina Dietz, Katlin Liggon, Erin Holsinger, Jenna Pierce, Lauren Good, Morgan Robison, Coach Lauren Clary.
Front Row: Katie Holley, Alysha Clayton, Breelyn Shipton, Cherakye Lopez, Holley Kane, Tiffany Fulcher


July 12, 2011
My daughter was so happy with her award!! Thank you for once again making the camp such a memorable experience for her. You are an incredible coach and have such a wonderful way of encouraging each of them! However, my daughter thinks you are the best coach ever.

July 11, 2011
Hey thanks for teaching me a lot last week!!! i had so much fun i cant wait til next summer!!

July 11, 2011
I had so much fun!! im going to miss it!!

July 18, 2011
Maximum expectations truly was incredible. You have a great staff and I know all your camps will be very beneficial for the campers. We must definitely keep in touch. Thanks for being a great coach!

The Punishers, coached by Danny Miller, Lauren Clary and Devyn Bayes.
They finished tied for 2nd.




The Hipster, coached by Kim Amerell and Beth Huus.
They were undefeated champions! You go Hipsters!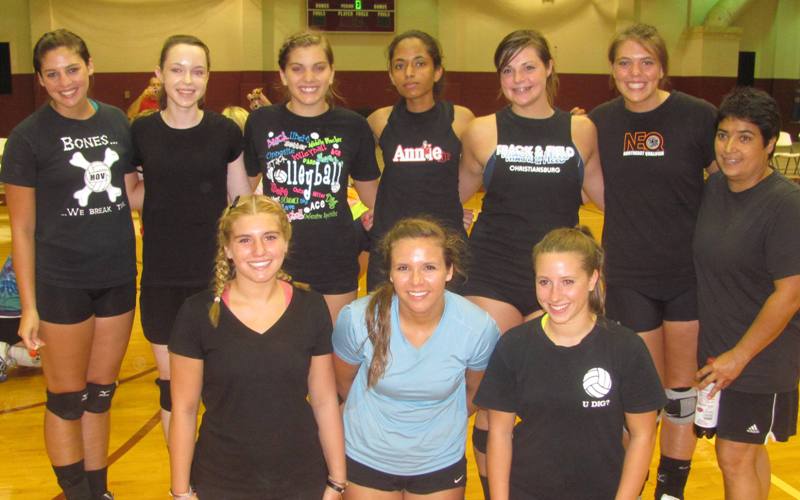 The Vipers, coached by Jordan Hawkins and Enid Badillo.
They finished tied for 2nd.


July 13, 2011
Again... Thank you Coach Houser! Camp 2011 was a fantastic experience for my daughter. She is so jazzed! for volleyball. She continues to grow in "all" areas. Thanks for all you do to come along side these young ladies. THANK YOU

OK, here they are! The Maximum Expectations TOURNAMENT!
July 16, 2011
Hey coach Houser I just wanted to thank you for giving such an amazing camp! It was truly "maximum" and helped me so much :) It was nice to see you and joke around with you :) haha


Captains Of The Day:

Friday - Daphne Allen (Jefferson Forest High)
Saturday - Maggie Eddleton (Christiansburg High)
Sunday - Lauren Bunnell (Lynchburg Christian)

~~~~~~~~~~~~~~~
2011 Camp Format:

Friday and Saturday, 10:00 am to 12:30pm,
and 1:30pm to 4pm, and
5pm to 7:30pm.

Sunday, 2pm to 4:30pm.
Tournament: 5:30pm to 8pm.

Cost: $250

Maximum Campers: 32 for 4 courts

Registration Info:
More info and the registration was here.

End Of Camp Awards:
Expectations campers got better than Dollar Store gifts. You can see it here!

NEW for 2011 – Overnight camper – A camper could pay an additional $25 per day to stay overnight at the Kirkley Hotel. Coach Kane will ensure chaperones and transportation to and from the hotel. A hot breakfast was provided at the motel each morning.

Since the camp lasted until 7:30 on Friday and Saturday, the overnight camp deal was available only for these 2 nights.

~~~~~~~~~~~~~~~~~~~


If you have any questions about the camp, you may email the camp director, Coach Houser,
at coachhouser@yahoo.com or the camp host,
Barry Kane at barrykane1@aol.com

~~~~~~~~~~~~~~~~~~~

What was the difference between
High Expectations and Maximum Expectations.

A High Exp. camper needed to be at least:
* a rising freshman, with;
* three seasons of competitive ball.

A Maximum Exp. camper needed to be at least:
* a rising sophomore, with;
* five seasons of competitive ball.

(a "season" did not include equal playing time middle school ball, a rec league, or a summer league.)


~~~~~~~~~~~~~~~~~~~

There were different awards at the end of camp
for 2011! They were awesome!!

~~~~~~~~~~~~~~~~~~~


The VES gym is an incredible facility!!

Air conditioned! Curtains between courts!
More info about VES can be found at the bottom of this page.





College Court Coaches:

Danny Miller
Head Coach, Averett University
Coach Miller has been the head coach at Averett University for 13 years. Miller has led the Cougars to a 319 -137 record and four NCAA Tournament appearances. He also has won seven conference tournament titles and nine regular season crowns. The Averett University volleyball website can be seen here. You can contact Coach Miller here: danny.miller@averett.edu or you can call his office at 434-791-5734

Beth Huus
Head Coach, Sweet Briar College
Coach Beth Huus just completed her fifth season at the helm of Sweet Briar Volleyball. Prior to taking over the program, she coached at Heidelberg College and Earlham College. As a collegiate player at Gettysburg College, coach Huus received first-team All-Centennial Conference honors and twice reached the National Collegiate Athletic Association (NCAA) Division III tournament. You can reach Coach Huus at bhuus@sbc.edu or at her office at 434.381.6441. The SBC volleyball website can be seen here.

Enid Badillo
Assistant Coach, Peace College
Enid Badillo joined the Peace College volleyball coaching staff last fall after a five-year stint developing the Raleigh Charter High School varsity volleyball program. She led the team to the final-four among North Carolina High School Athletic Association 1A teams two of the last three years, losing to the eventual state champ both times. She is now with NC Elite Vball club after coaching six years Capital City Volleyball Club (CCVC), here in Raleigh. Badillo began her playing career and love of the game in Bayamon, Puerto Rico. She continued to compete through her first year of college. Coach Badillo has a daughter Maya. You can reach her at eb8vball@gmail.com


List Of Camp Assistants:

Lauren Clary
Lauren is a graduate of Radford University where she started on the vball team her freshman year as an OH, & the next 2 years as either the Libero or a DS & finished her career back as on OH. Lauren made the Dean's List at Radford each semester & graduated Magna Cum Laude. She graduated from Cave Spring in '06 where she was 1st team All-State as a senior and 1st team all-Timesland in '05 and '06. She was 2-time state volleyball champ at Cave Spring in 2004 and 2006. She is now in graduate school at Radford University in Occupational Therapy.

Devyn Bayes
Devyn is the head coach of the American University women's club volleyball team. She graduated from Ferrum College in 2010, where she made the volleyball team as a walk-on her freshman year!! She graduated from George Washington High School in Danville, VA in 2007, where she played volleyball for six years. Devyn is now in graduate school at American University in Washington DC, and will graduate this summer. Devyn has assisted with twenty-seven STAR volleyball camps, including being the rookie camp director at Chugiak High in Anchorage Alaska in July of 2009 and at Timberlake Camp in July 2010. Her email is: dbayes@ferrum.edu Facebook page is here.

Kim Amerell
Kim is a freshman at Pfeiffer University where she was named Conference Freshman of the Year! She was a big star at EC Glass in Lynchburg, where she was named first-team all-district as a junior and senior. As a senior she was also named Region III Honorable Mention and First Team All Lynchburg. She was named Server of the Week at the High Expectations Camp in 2008 and Hitter Of The Week at the High Expectations Camp in 2009. You can contact her at kimmy2591@aol.com

Jordan Hawkins
Jordan is a senior at Jefferson Forest High near Lynchburg, Va where her school team just finished 28-1 and made the state tournament! Jordan was a member of Coach Houser's 2009 Region Champion Junior team that qualified for Nationals & spent a week in Miami in June of 2009. Jordan was named 1st team All-District and 2nd team All-Region III as a soph, 1st team All-District and 2nd team All-Lynchburg her senior and junior year, was named "rookie of the year" on her freshman team, Athlete-Of-The-Week in Bedford Bulletin during each year in school, and Athlete-Of-The-Month in the Forest Focus during her sophomore year. You can contact Jordan at jehawkins08@aim.com


~~~~~~~~~~~~~~~~~~


Pictures from the 2010 camps are on Facebook!
They are here!




The 2011 High Expectations Camp at Virginia Episcopal in Lynchburg, Va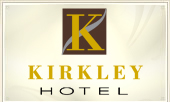 The 2011 coaching staff will be staying at the Kirkley Hotel in Lynchburg.
Campers can also stay for $25 a night. Chaperone will be provided!
The hotel website is here.



• Home • CampHostingInfo • StandardCamp • HighExpecationsCamp • MaxExpectationsCamp • Staff • In-SeasonClinics • 10ReasonsWhy • Camp Calendar2013 • A Complete List! •
• 2005 STAR Calendar • Bassett2005 • BassCommCenter2005 • JeffersonForest2005 • Westover2005 • Narrows2005 • AnEntireList • Search CoachHouser.com •
• 2006 STAR Calendar • JeffersonForest2006 • WestoverChristian2006 • Lebanon2006 • NewCovenant2006 • Bassett2006 • RedLionDE2006 •
• 2007 STAR Calendar • WestoverChristian2007 • JeffesonForest2007 • Timberlake2007 • RedLionDE2007 • OconeeSC2007 •
• 2008 STAR Calendar • WestoverChristian2008 • Jeff Forest HighExp 2008 • JeffForest2008 • StMary'sPA2008 • RoanCath2008 • RedLionDE2008 •
2009 STAR Calendar • FranklinCo2009 • Riverheads2009 • HighExp@ECGlass2009 • Timberlake2009 • RoanCath2009 • Fuqua2009 • StMarysPA2009 • ChugiakAlaska2009 • RedLionDE2009
2010 STAR Calendar • DanRiver2010 • HighExp@VES2010 • Timberlake2010 • RoanCath2010 • StMarysPA2010 • VirginiaEpiscopal.2010 • PatrickCounty2010 • Fuqua2010
• Home • 2011 STAR Calendar • Timberlake2011 • DanRiver2011 • JamesRiver2011 • HighExp@VES2011 • MaxExp@VES2011 • RoanCatholic2011 • Carlisle2011 • PatrickCo2011 • Westover2011 • Facebook •
| | |
| --- | --- |
| Last updated: 12/19/2012 10:45 AM | |