Fuqua School
Farmville, Va
Monday July 13 - Thursday July 16, 2009
• Home • CampHostingInfo • StandardCamp • HighExpecationsCamp • MaxExpectationsCamp • Staff • In-SeasonClinics • 10ReasonsWhy • Camp Calendar2013 • A Complete List! •
2009 STAR Calendar • FranklinCo2009 • Riverheads2009 • HighExp@ECGlass2009 • Timberlake2009 • RoanCath2009 • Fuqua2009 • StMarysPA2009 • ChugiakAlaska2009 • RedLionDE2009




Back Row: Coach Cheryl Stinson, Elaine, Alison, Rives, Allison, Jordan, Charlotte, Caroline, Tatum, Coach Kolby O'Donnell

Middle Row: Taylor, Rose, Mary Kate, Taylor, Ayla

Front Row: Mary, Chelsea, Sommer, Lauren, Anna

2009 Camp Format:
One division of 15 to 20 campers.


Open to 7th through 12th graders

9am to 4pm each day.
One hour lunch break each day.




Cost:

$300


$50 deposit was due by April 1.





Registration Info:


The registration form is here!
There was an April 1st deadline
for a down payment & form
completed and turned in!
If a parent missed the deadline, contact Coach Smith.
Her contact info is below!



Lunch:


Was provided!! YES!!!





If you have any questions about the camp, you may email the director of STAR Volleyball Camps, Tom Houser at coachhouser@yahoo.com, or you may email the camp host, Coach Lora Smith, at smithlb@fuquaschool.com




Camp Director:
Kolby O'Donnell
Appalachian State University

Kolby is the assistant volleyball coach at Appalachian State University. In the fall of 06 and 07, he was the assistant coach and recruiting coordinator at Radford University. A native of Pennsylvania, O'Donnell was the camp director for Appalachian State's volleyball camp in the summer of 2007, and has worked with several other camps in the region since 2003. O'Donnell graduated from Lees-McRae College, where he was a four-year letterman and captain of the men's volleyball team. Kolby coached the High Expectations camp at Jefferson Forest in 2008. You can contact Coach O'Donnell at odonnellkc@appstate.edu or at his office phone 828-262-2844




List Of Camp Assistants:

Cheryl Stinson
A native of Canada, Cheryl played 4 years at Virginia Tech on scholarship then went on to play 4 years internationally while also being a member of Team Canada. In her time off being a member of Team Canada, she directed numerous satellite camps at local high schools and clubs in Canada. She has worked numerous American camps as well.

Breanne Bryant
Breanne played at Fuqua School on the JV team for 2 years and Varsity for 3 years. She was the assistant coach for JV and Varsity 2007 and 2008. She goes to Longwood University and is majoring in Elementary Education.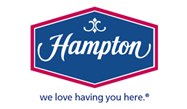 The staff will be staying at the Hampton in Farmville, VA.
The hotels website is here.



Fuqua
School
info:

Touch here to see the Fuqua School website.

Fuqua School
605 Fuqua Drive
P.O. Drawer 328
Farmville, Virginia 23901

Phone: 434-

Touch here to get directions to the school.




• StandardCamp • HighExpectationsCamp • CoachesCampInfo • Staff • InSeasonCamps • TenReasonsWhy •
• 2005 STAR Calendar • Bassett2005 • BassCommCenter2005 • JeffersonForest2005 • Westover2005 • Narrows2005 • AnEntireList • Search CoachHouser.com •
• 2006 STAR Calendar • JeffersonForest2006 • WestoverChristian2006 • Lebanon2006 • NewCovenant2006 • Bassett2006 • RedLionDE2006 •
• 2007 STAR Calendar • WestoverChristian2007 • JeffesonForest2007 • Timberlake2007 • RedLionDE2007 • OconeeSC2007 •
• 2008 STAR Calendar • WestoverChristian2008 • Jeff Forest HighExp 2008 • JeffForest2008 • StMary'sPA2008 • RoanCath2008 • RedLionDE2008 •
2009 STAR Calendar • FranklinCo2009 • Riverheads2009 • HighExp@ECGlass2009 • Timberlake2009 • RoanCath2009 • Fuqua2009 • StMarysPA2009 • ChugiakAlaska2009 • RedLionDE2009
2010 STAR Calendar • DanRiver2010 • HighExp@VES2010 • Timberlake2010 • RoanCath2010 • StMarysPA2010 • VirginiaEpiscopal.2010 • PatrickCounty2010 • Fuqua2010
• Home • 2011 STAR Calendar • Timberlake2011 • DanRiver2011 • JamesRiver2011 • HighExp@VES2011 • MaxExp@VES2011 • RoanCatholic2011 • Carlisle2011 • PatrickCo2011 • Westover2011 • Facebook •
• Home • 2012 STAR Calendar • Timberlake2012 • Dan River2012 • MagnaVista2012 • HighExp2012 • MaxExp2012 • Westover2012 • RoanokeCatholic2012 • Carlisle2012 • PatrickCounty2012 • PaulVI2012 • JohnBattle2012 •
| | |
| --- | --- |
| Last updated: 12/21/2011 08:36 AM | |