Westover Christian Academy
Monday Aug 1 - Thurs Aug 4, 2011
Danville, Va Directed by Tom Houser
• Home • CampHostingInfo • StandardCamp • HighExpecationsCamp • MaxExpectationsCamp • Staff • In-SeasonClinics • 10ReasonsWhy • Camp Calendar2013 • A Complete List! • Facebook
• Home • 2011 STAR Calendar • Timberlake2011 • DanRiver2011 • JamesRiver2011 • HighExp@VES2011 • MaxExp@VES2011 • RoanCatholic2011 • Carlisle2011 • PatrickCo2011 • Westover2011 • Facebook •

Awards for veterans! Awards for rookies!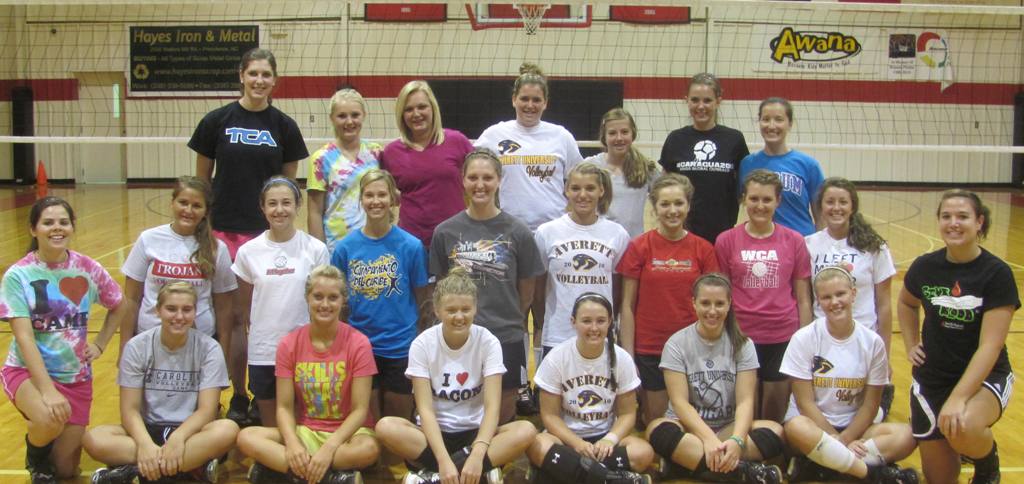 The 2011 STAR Division!
Back Row: Coach Aidan Guilfoyle, Corbin Shaclkeford, McKaelyn Shackleford, MacKenzie Fulcher, Cassidy Bowles, Coach Logan Shackleford, Coach Devyn Bayes
Middle Row: Brelynn Shipton, Leah Hand, Sydney Bowles, Natalie Petrovich, Katelyn Long, Leah Clayton, Morgan Hutcherson, Blair Bolton, Erin Mays
Front Row: Alysha Clayton, Peyton Parrish, Katherine Caldwell, Frankie Lynn Yeats, Katie Holley, Katy Bridges, Victoria Gentry




Devyn's team was "Bennie And The Jets"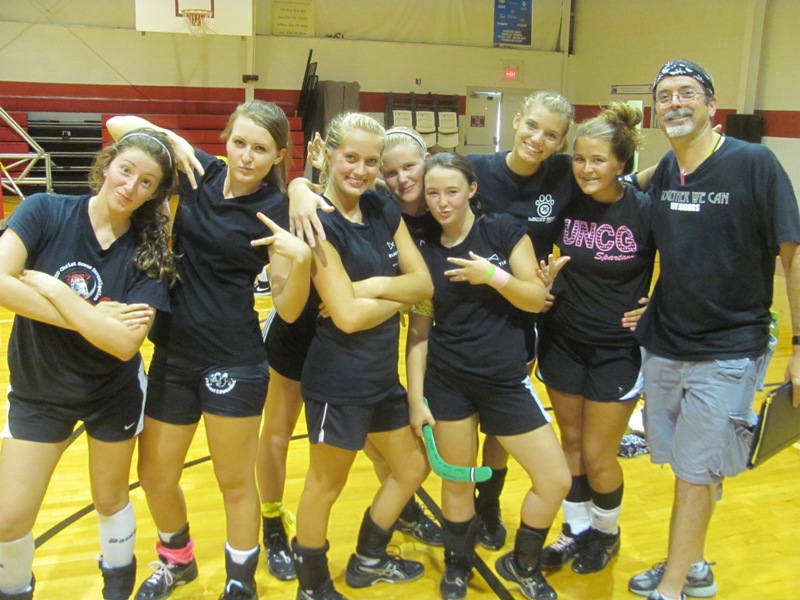 Coach Houser's team was "The Black Outs"



Adian's team was the "Team Pink"

~~~~~~~~~



Aidan's Rookie Team: The Ninjas!



Devyn's Rookie Team: The Blue Bombers!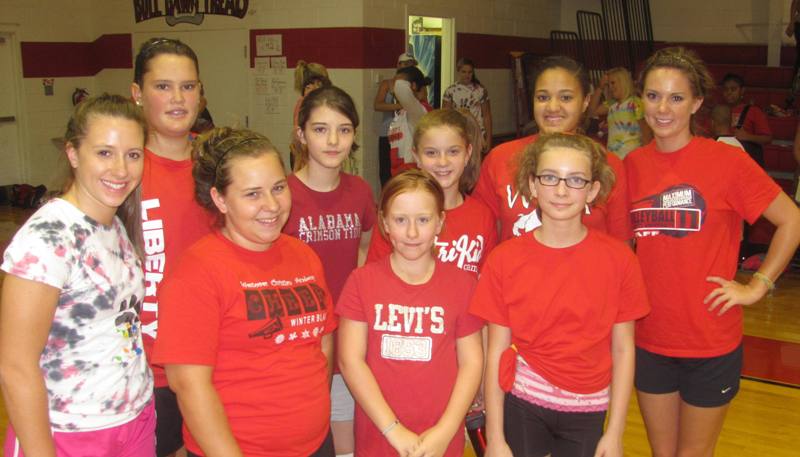 Logan's and Katie's Rookie Team: The Red Raiders

Congrats 2011 All-Metro Volleyball Team!
Katie Holley (Westover c/o '12) Player Of The Year!! Allysha Clayton (Westover c/o '12) First Team.
Natalie Petrovick (Westover c/o '13) and Leah Clayton (Westover c/o '16) Honorable Mention!


2011 Camp Format:

Rookies 9am to 12:30pm.
Veterans 1pm to 6pm.


Rookies: This division is right now open to any girl from any school.

Veterans: This division is not presently open to girls from other schools, but may be in the future. Please check back later or email Coach Barber or Coach Houser. The email addresses are below.

Veterans: 3:30pm to 4 will be snack break, video of what great teams do, and chalkboard work on advanced skills/plays.

Cost:
Rookies: $110 for non- WCA students, $100 for WCA students
Veterans: Cost: $135 for WCA students.
(The veteran portion is for WCA students only)

Registration Form:
You can download it here!

Number Of Campers:
There will probably be a 25 camper limit per session, so register early!!




List Of Camp Assistants:


Devyn Bayes
Devyn graduated from Ferrum College in 2010, where she made the volleyball team as a walk-on her freshman year!! She graduated from George Washington High School in Danville, VA in 2007, where she played volleyball for six years. Devyn is now in graduate school at American University in Washington DC. Devyn has now assisted with seventeen STAR volleyball camps, including being the rookie camp director at Chugiak High in Anchorage Alaska in July of 2009 and at Timberlake Camp in July 2010. Her email is: dbayes@ferrum.edu Facebook page is here.

Aidan Guilfoyle
Aidan has played 4 years of varsity, 1 year of JV and 6 years of club ball. She has committed to play volleyball next year at Lafayette University in Easton Pennsylvania! She participated with the Roanoke Juniors 17's at AAU Nationals in Orlando. Aidan was a part of Coach Houser's 2009 ODR Region championship team, and took a trip to Junior Nationals in Miami that summer! You can contact Aidan at lemonaidan21@cox.net is maggie_may07.




~~~~~~~~~~~~~~~~~~~


If you have any questions about the camp, you may email the camp director, Coach Houser,
at coachhouser@yahoo.com or the camp host,
WCA head coach Jim Barber, at jbarber@westoverministries.org


Our first day veteran competition teams!!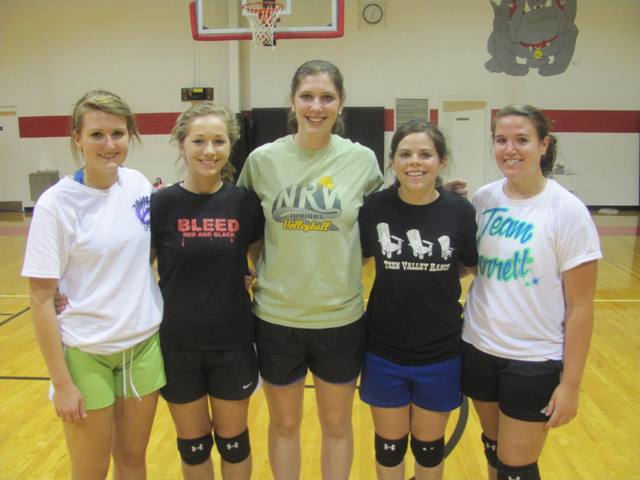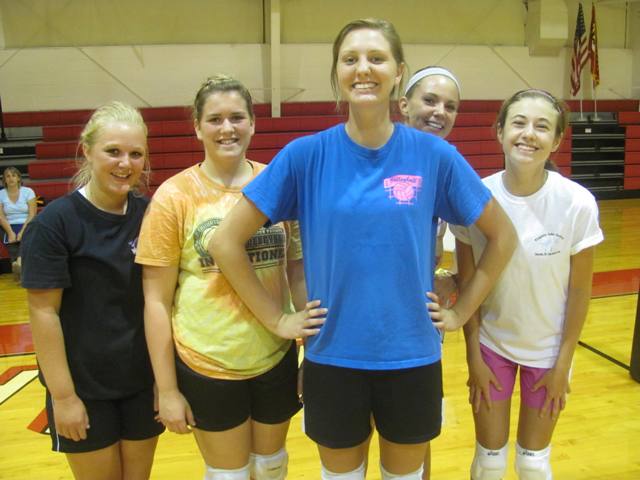 • 2005 WCA Camp • 2006 WCA Camp • 2007 WCA Camp • 2008 WCA Camp • 2011 WCA Camp •
• 2012 WCA Camp • 2013 WCA Camp • 2014 WCA Camp • 2015 WCA Camp •

Westover Christian Academy info:

Touch here to see the WCA website.

5665 Riverside Drive
Danville, VA 24541
Phone: Phone: 434-822-0800

Touch here for directions to the school.

| | | |
| --- | --- | --- |
| | If anyone is interested in some one-on-one training. Coach Houser offers player training in Roanoke. There are athletes who come from Pulaski, Martinsville, Hillsville, Lynchburg, etc. The website is here. It's a TON of fun!! Please pass the word!! If you or your teammates have any questions, you can email him anytime at coachhouser@yahoo.com | |


• Home • CampHostingInfo • StandardCamp • HighExpecationsCamp • MaxExpectationsCamp • Staff • In-SeasonClinics • 10ReasonsWhy • Camp Calendar2013 • A Complete List! •
• 2005 STAR Calendar • Bassett2005 • BassCommCenter2005 • JeffersonForest2005 • Westover2005 • Narrows2005 • AnEntireList • Search CoachHouser.com •
• 2006 STAR Calendar • JeffersonForest2006 • WestoverChristian2006 • Lebanon2006 • NewCovenant2006 • Bassett2006 • RedLionDE2006 •
• 2007 STAR Calendar • WestoverChristian2007 • JeffesonForest2007 • Timberlake2007 • RedLionDE2007 • OconeeSC2007 •
• 2008 STAR Calendar • WestoverChristian2008 • Jeff Forest HighExp 2008 • JeffForest2008 • StMary'sPA2008 • RoanCath2008 • RedLionDE2008 •
2009 STAR Calendar • FranklinCo2009 • Riverheads2009 • HighExp@ECGlass2009 • Timberlake2009 • RoanCath2009 • Fuqua2009 • StMarysPA2009 • ChugiakAlaska2009 • RedLionDE2009
2010 STAR Calendar • DanRiver2010 • HighExp@VES2010 • Timberlake2010 • RoanCath2010 • StMarysPA2010 • VirginiaEpiscopal.2010 • PatrickCounty2010 • Fuqua2010
• Home • 2011 STAR Calendar • Timberlake2011 • DanRiver2011 • JamesRiver2011 • HighExp@VES2011 • MaxExp@VES2011 • RoanCatholic2011 • Carlisle2011 • PatrickCo2011 • Westover2011 • Facebook •
• Home • 2012 STAR Calendar • Timberlake2012 • Dan River2012 • MagnaVista2012 • HighExp2012 • MaxExp2012 • Westover2012 • RoanokeCatholic2012 • Carlisle2012 • PatrickCounty2012 • PaulVI2012 • JohnBattle2012 •

| | |
| --- | --- |
| Last updated: 02/17/2012 01:39 PM | |