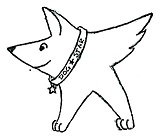 What Is Required
Of The Host Coach:
$250 non-refundable deposit.
Minimum of 15 campers per session or per division.
FEE: $9 per hour per camper;
Have court(s) ready each morning;
Promote & advertise the camp;
Collect the fees;
Reserve hotel rooms (if my staff needs them);
Make plane reservations (if my staff needs them);
Be able to make some copies before and (optional) during the camp;
Have the payment ready on the last day of camp.
Some of the topics covered in a STAR rookie & veteran camp:


Thorough warmups and stretching each day.
We will discuss why warm up? Why stretch?
Passing:
platform, staying still, using legs; 1st contract with hands.
Hitting:
Master the 3-step approach; tipping & slamming.
Setting: Stay tight; ask for the ball; pull the team; call names, "BEST" method of setting.
Serving:
The 3 priorities in serving; floaters, short, bombs and jumpers.
Blocking:
Proper footwork; strong hands and core; set the block; limit being tooled.
Digging:
"Covering the shoes," staying still, getting on the floor, getting the ball up.

Serve Receive:
Aggressiveness; diagonals or columns; communication & helping.

Offense, Defense, 3's, 4's, 6's
..............competitions and cooperative drills from the first day to the last day.

"Good Kid Talks":
My assistants give talks on
"S"
smart,
"T"
team,
"A"
attitude,
and if there's time,
"R"
realistic expectations for playing in college.
There will be stations for setters & blockers & OH's & DS's & Liberos.
All STAR camps have assistant coaches who are specialists in setting, hitting, passing/digging & blocking.
There will be an end-of-camp tournament, if time permits, where the kids
can show their parents what they've learned!!


Here is our calendar for summer 2022. If you have questions about bringing a STAR site camp to your athletes, please contact me at coachhouser@yahoo.com.


And yet, the price is so low!


Please compare the quality, cost, & satisfaction
of my camps to any others in the USA.
You won't find a better camp for your athletes.


I received this email from John Kessel, USA Volleyball
[When someone asked for help] I thought of you. So when this guy wanted to start a program for boys and said Virginia, Tom Houser's name came to my head. My focus is on working with coaches who are positive and get it, and you have always been one who does get it.
More Details for Coaches About
The Cost Of Hosting a 2022 STAR Camp:
If we can commute each day to your camp site,
* the cost will be $9 per hour per camper;
* $250 nonrefundable down payment due before I will start hiring staff;
* a $2000 minimum total payment.
If your camp is not within commuting distance (but is drivable):
* the cost will be $9 per hour per camper (the extra is for the coaches' expenses);
* $250 nonrefundable down payment due before I will start hiring staff;
* a $2000 minimum total payment, and;
* The host coach will also be responsible for reserving & paying for hotel room(s).
If my staff & I have to fly:
* the cost will be $9 per hour per camper (that will take care of the coaches' expenses)
* with the same $250 nonrefundable down payment due before I will start hiring staff;
* a $2000 minimum total payment, and;
* the host coach will also be responsible for purchasing the plane tickets, reserving & paying for hotel room(s), and providing transportation.
For coaches who have never hosted a STAR camp before:
I will award 2022 reservations on Dec 1st, 2021 for any week unrenewed by the 2021 hosts.
So get that deposit to me sometime in November!
It's first received, first awarded!

I am no longer able to tolerate a gym without AC.
So if your gym isn't AC'd, then one of my outstanding assistants will be needed to direct your camp!






After 25 years, my staff and I continue to direct STAR camps........
..............because the athletes have LEARN so much and they have so much FUN!!!





There are 10 reasons why a STAR camp will be perfect for you school!
To see them, touch here.






Let's do a camp or an in-season clinic for your kids soon!
Just email me at coachhouser@yahoo.com and we'll get the planning started.
You can also find me on Facebook.




ADDED BONUS!!

Each STAR Camp host receives a complimentary copy of Coach Houser's Two "I Can't Wait" Ebooks and his "I Can't Wait" Drill Collection


August 6, 2021
"You train, teach, correct, build up, praise, and encourage the athletes to push beyond there limits. You share the passion and love for volleyball with your athletes...this is why you are loved and respected by ALL you work with!!"


June 30, 2019
"My daughter looked really confident in the tournament! Wow, what you have done with her, your direction and encouragement, back row especially, is incredible. I did come across the notes she took!!! How wonderful! I don't understand all of it but that you took the time to think so deeply and thoroughly means a lot to me and I'm sure to her too. She trusts you."




May 11, 2018
"Thank you so much!
I wouldn't have gotten to where I am without your help!"

Elizabeth Giles, North Cross c/o '18, signs with Sewanee University




July 19, 2017
"Thank you for teaching and coaching my daughter. Every time we are at a camp/clinic, she stands out, in a positive way. You are responsible for all that she is and will be. Thank you. If I could get her to execute all that you have taught her, life would be easy."





July 27, 2015
Morgan Biggs: "Thank you so much for teaching me many new things and to become a better player! It means a lot!"
Head Coach Heidi Moore: "Thank you so much for coming to PCHS this week. The ladies learned so much and had a great time."
A.K. Scruggs: "Thank you so much for everything this week. I would LOVE for y'all to come back next summer!

These are some of the messages that I received
after the camp at Patrick County High School!


May 12, 2013
"Coach provides an amazing camp for various levels in the girls abilities. This stars camp focus on improving the basics of the younger camps. He always brings in top notch area college coaches and assists. Great job coach... Don't slow down because the sports still needs great camps like this!"

Dale Dietz, father of Christina, a member of Coach Houser's 2011 16 National Team and member of the Franklin & Marshall University volleyball team.


November 12, 2011
We would say "Together We Can" at every game whenever we got down on ourselves, and it brought us together and we usually kicked butt after that. You guys meant more than the world to us.
Sami Hanes and Abbey Cribbs, St Mary's Area High, Pennsylvania.



August 16, 2011
Our jump serves are looking good from just about every member of the team thanks to you! (: It's a huge advantage we didn't have last year.

Haily Cook, c/o '12, James River High, Digger Of the Week at the 2011 STAR Camp



June 19, 2007.
Dear Coach Houser:
I just really want to thank you for camp this week. This week has been so much FUN and I learned A LOT! The drills were sometimes difficult, but definitely important and I was glad we all made it through them. Even though I am really sore, I am so glad I came to camp. You inspired us all with your speeches and we will take your words to heart and hopefully not only change ourselves but our team. Your attitude speeches really helped me, because if our team starts losing I usually start giving up and I know I will no longer do that, but keep my head up, cheer on my team, and get through that game no matter how poorly we do. After all, the team comes first, words you spoke. Your camp made me such a better player and person in such a short time, if I had to do it on my own, it would have taken me four or five times as long. I really hope u continue to do this camp for very LONG, LONG, time, because not only will I miss out on the years to come my team mates would too and that would be a lot to lose. I want to encourage you to continue with being such a great coach even if some of us do mess up in the future which I know you will bust us for, but not out of anger, because you care so much, more than many other coaches. Once I got there I was pumped, excited, and ready to get out on the court and makes some great plays, cheer, and have fun. Unfortunately today when it was time to go and I was thanking all the assistant coaches I was so sad, because I knew that camp was over and won't be back until next year. But I am looking so forward to next year, and I and the other players will be twice as good as before so look out because Jefferson Forest Volleyball is back!
I received this after the Jefferson Forest camp.




Let's do a camp or an in-season clinic for your kids soon!
Just email me at coachhouser@yahoo.com and we'll get the planning started.
You can also find me on Facebook.