Oconee Christian Academy,
near Clemson, SC
Friday Aug 17 - Saturday 18, 2007

• StandardCamp • HighExpectationsCamp • CoachesCampInfo • Staff • InSeasonCamps • TenReasonsWhy •
• 2007 STAR Calendar • WestoverChristian2007 • JeffesonForest2007 • Timberlake2007 • RedLionDE2007 • OconeeSC2007 •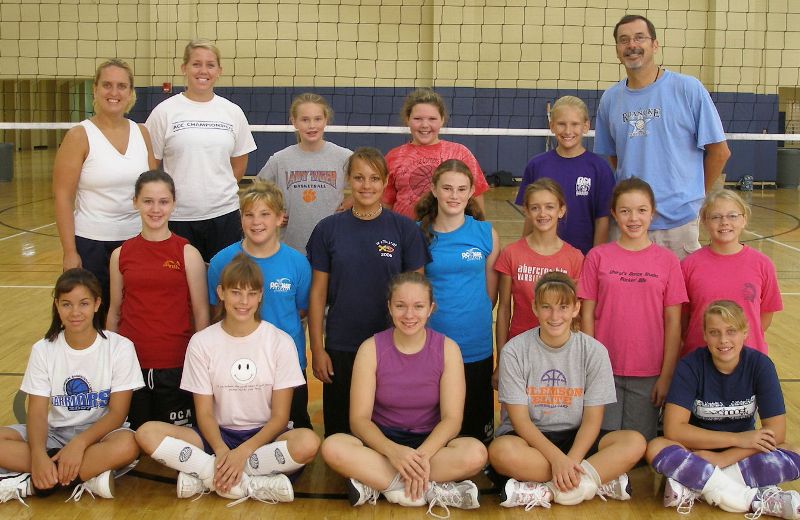 Back row: Coach Penni Douglas, Assistant Camp Coach Katie Hambrick, Anna, Macy, Hannah, Coach Houser
Middle row: Chloe, Alexandra, Lauren, Liz, Mallory, Jasmine, Erin
Front row: Ashlie, Ali, Morgan, Gabrielle, Alyssa





Incredible camp!!! Congrats to all the campers. Great job!!
Thanks to all the parents who helped!!




~~~~~~~~~~~~~~~~~~~~~~

Thanks to the following people who contributed pictures!!
Nena and Thad Cloer, and Paula Poole, Eric and Coach Penni.
These are AWESOME!!!

~~~~~~~~~~~~~~~~~~~~~~~

The Nature Trail Warmup!!

Beginning Of Camp Announcements!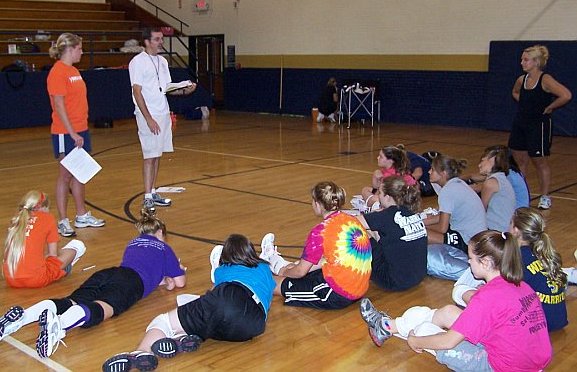 "Yeah, We Beat That Drill!"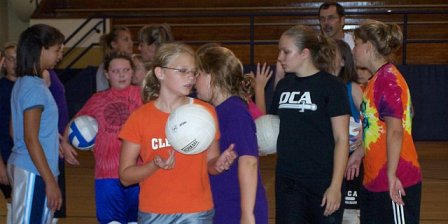 After The Final Bonus Ball Rally!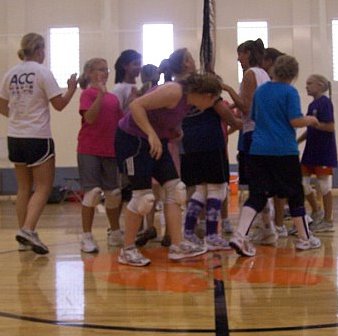 Camp Format:

2pm to 8pm on Friday Aug 17, 2007
(Short breaks)
9pm to 5pm on Saturday Aug 18, 2007
(with a 1-hour lunch break)

Cost: $135

There was a site change for Sat Aug 18th:


We will be at the Fike Recreation Center on campus at Clemson University in Clemson, SC. It's air conditioned!!!!!



If you have any questions about the camp, you may email the camp director, Coach Houser,
at coachhouser@yahoo.com or the camp host,
OCS Head Coach Penni Douglass, at penni@clemson.edu



Camp Assistant:


Katie Hambrick
Katie was her high school team's MVP, all-conference & all-state performer as a senior at Patrick Henry High School in Roanoke Va. She also played OH and MB for Roanoke Juniors for four years. She played on my 2001 Junior team. This will the STAR Camp that she has assisted with. She is rising senior at the University of Virginia. You can see a picture of her here.....scroll down and look for the UVa T-shirt giving out rewards.

Oconee Christian School
info:
Touch here to see the school website.