Red Lion Christian Academy
Bear, Delaware
Mon Aug 13 - Wed Aug 15, 2007



• StandardCamp • HighExpectationsCamp • CoachesCampInfo • Staff • InSeasonCamps • TenReasonsWhy •
• 2007 STAR Calendar • WestoverChristian2007 • JeffesonForest2007 • Timberlake2007 • RedLionDE2007 • OconeeSC2007 •




The 2007 Red Lion Christian Camp picture!!
Congrats to seniors Lexi, Emily, Lori, Denise & Megan!!!



Red Lion Athletes In Action!!!
The "Teams"!!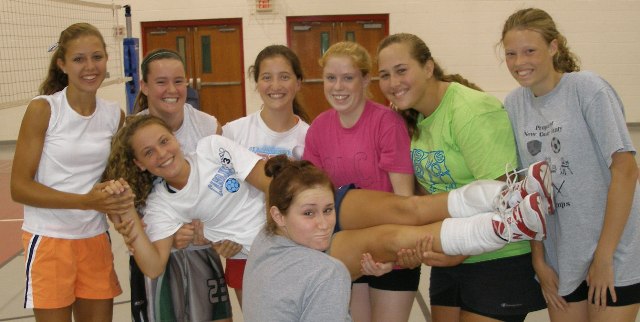 Devyn's Team!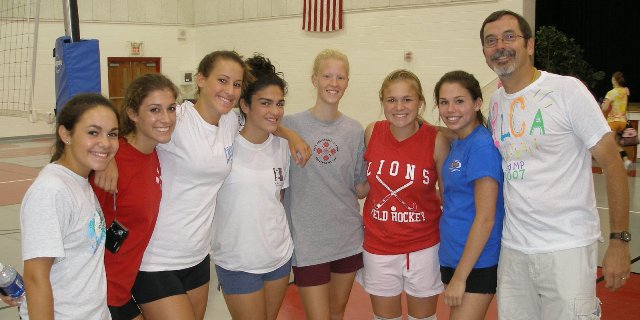 Coach Houser's Team!
Nina's Team!
The Rookie Court.....In Action!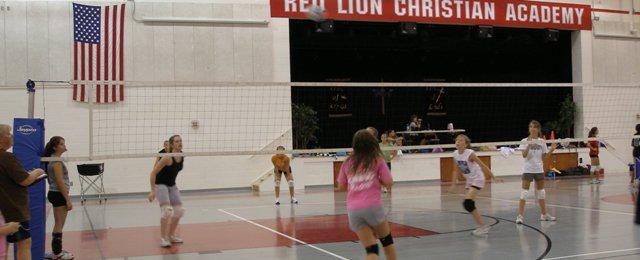 The Veteran Court...Playing HARD!




The Camp Format

The camp was 8am to 2pm.
Monday through Wednesday.

There was a 30 minute
lunch break from 11 to 11:30.



Cost: Only $80!!!


There were two divisions,
one for older girls, one for younger girls.
There were 16 in the younger, 20 in the older.


If you have any questions about the 2006 or 2007 camp,
you may email the camp host , Kellie Stave, at stave@aol.com



New LRCA head coach Nikki Parkinson will be hosting the 2008 camp!! If you have questions, you can email her at

nikinson10@yahoo.com






List Of The Camp Assistants:

Maggie Allison
Maggie was a senior at James River High in Buchanan, VA in 2007. She played 1 year of J.O. vball on my 16's Red team, played 4 years of varsity ball at Roanoke Catholic and James River, and 3 years of middle school ball. She roomed with Devyn (below) at Ferrum College next year. She tried out for the Ferrum team and MADE IT!!! She also played high school varsity softball and basketball. Maggie has assisted with 11 STAR camps and has been the rookie director at one!! Her screen name is JrHsBaMbInA her email is JrHsBaMbInA@aim.com and her myspace is maggie_may07.


Devyn Bayes
Devyn was a senior at George Washington High School in Danville, VA in 2007. She played volleyball for six years. She started out as a setter, but in her junior year, she became a starting OH. That year she was named the team's Outstanding Server! She was named setter of the week at the 2005 Westover Christian Academy STAR Camp. She also played softball in high school and was an awesome bowler. Devyn has assisted with 6 STAR camps. She roomed with Maggie (above) at Ferrum College her freshamen year. She also tried out for the vball team at Ferrum and MADE IT!!! Email: bowlingdevil@hotmail.com Screen Name: bowlingdevil9007 MySpace Page: http://www.myspace.com/21189496

The Ferrum College volleyball website is here!!!

Nina Lekwuwa
Nina was a member of the c/o 2006 at Westover Christian Academy in Danville, Virginia. She played school volleyball for 5 years and she attended two STAR camps while at WCA. She also played 5 years of school basketball and 2 years of school softball. Nina has assisted with four STAR camps!! She attends Virginia Commonwealth University!!! Her email address is lekwuwan@vcu.edu

Gina Burgess
Gina was a rising home school senior. She lived in Herndon Va, just west of Washington DC. She started playing volleyball in the 8th grade, and she's played 2 years of J.O. ball, which included playing my Spike Punch team team when in the 9th. (Ask her about the nose bleed tournament!!) Gina also played 9 years of soccer and one year of basketball. This will be the first camp assistant job! Her email address is gibeena@yahoo.com Her sn is GisforG1NA



The team went out to eat the 2nd night of camp!!
The picture can be seen below!!


Our 2007 Silly Team Camp Picture!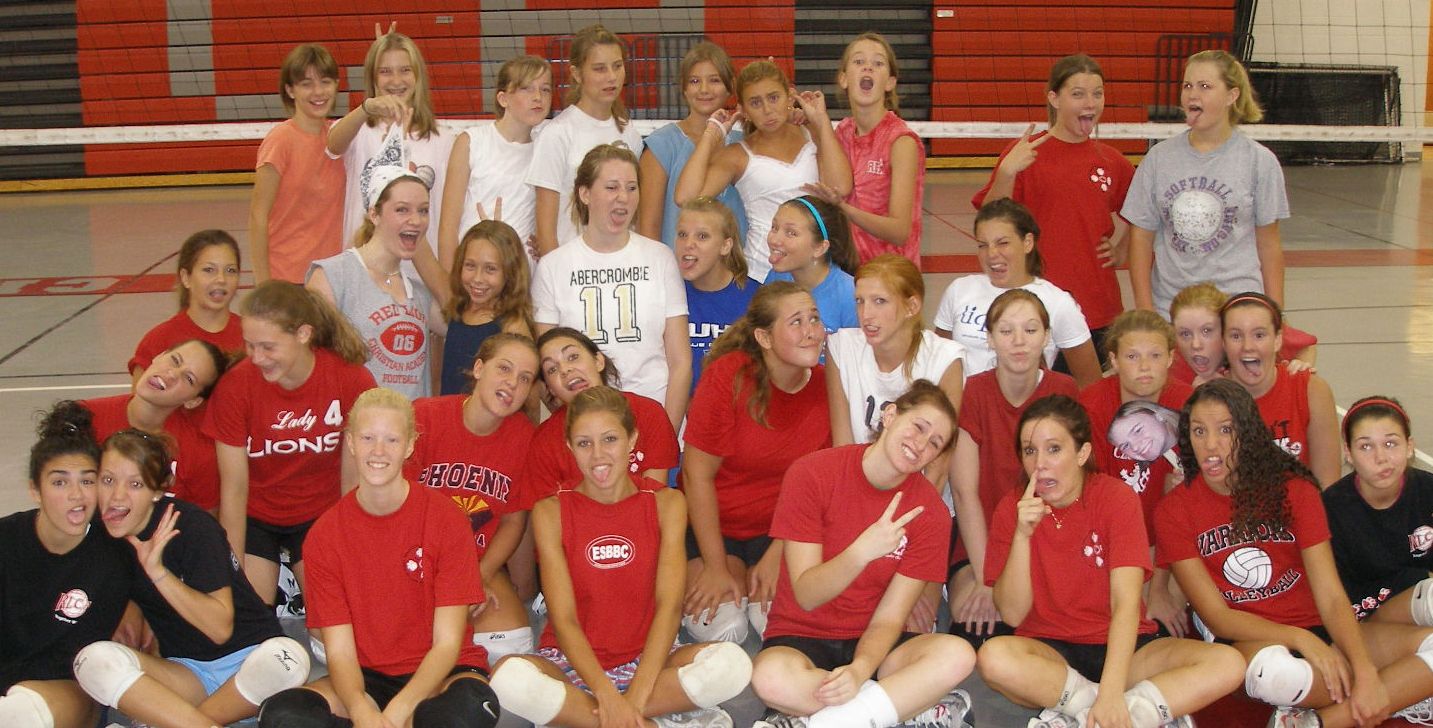 Want to see the awesome RLCA 2006 camp website?


Most members of the camp and the Camp Staff went out to Texas Road House! This was a lot of fun!!!

Red Lion Christian Academy
:
1390 Red Lion Road, Bear, Delaware 19701
Phone: (302) 834-2526 Fax: (302) 836-6346
Touch here to see the school website.
According to NCAA rules, players from the class of 2007 ARE eligible to participate in a summer high school camp. This will not get them in any trouble and it will not jeopardize their college vball eligibility.


• StandardCamp • HighExpectationsCamp • CoachesCampInfo • Staff • InSeasonCamps • TenReasonsWhy •
• 2005 STAR Calendar • Bassett2005 • BassCommCenter2005 • JeffersonForest2005 • Westover2005 • Narrows2005 • AnEntireList • Search CoachHouser.com •
• 2006 STAR Calendar • JeffersonForest2006 • WestoverChristian2006 • Lebanon2006 • NewCovenant2006 • Bassett2006 • RedLionDE2006 •
• 2007 STAR Calendar • WestoverChristian2007 • JeffesonForest2007 • Timberlake2007 • RedLionDE2007 • OconeeSC2007 •

| | |
| --- | --- |
| Last updated: 03/11/2012 08:39 PM | |