STAR Camp Directors

Danny Miller, Head Coach, Averett University
Coach Miller has been the Head Coach at Averett University for 24 years. Miller has led the Cougars to a 605-289 record, going 303-60 in conference play and four NCAA Appearances. He also has won seven conference tournament titles and 13 regular season crowns. The Averett University website can be seen here. You can contact Coach Miler here: danny.miller@averett.edu or you can call his office at 434-791-5737.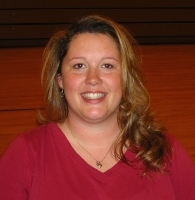 Blair Trail, Head Coach, Roanoke College
Blair Trail just completed her 20th season as the head coach of the Roanoke volleyball program. Trail, a 1999 graduate of Roanoke College, was a standout with the Maroon volleyball program, establishing several school records during her playing days. A the longest tenured coach in the history of the program, and the all-time wins leader, she has compiled an overall record of 352-238. You can contact her at 540-378-5131, or email her at btrail@roanoke.edu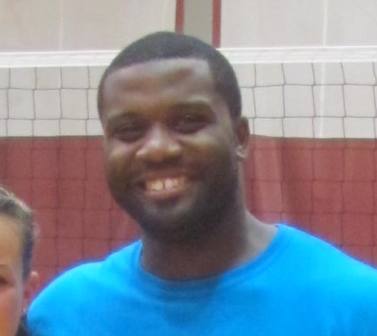 Johnathan Willis, Former Assistant Coach Liberty University

Johnathan Willis is the former head coach at Randolph College and former top assistant coach at Liberty University. In addition to his collegiate coaching experience, Willis has worked as a local clinician at a number of high schools, and was the assistant coach at Brookville High School from 2005-2006. Willis has coached with Heart of Virginia travel volleyball two years and served as both a volunteer assistant for Liberty University women's volleyball team as well as the head coach of the men's volleyball club program. He has been the assistant at seven Expectations camps and the camp director at 4 STAR camps. If you want to contact Coach Willis, he's at ejwillis@liberty.edu!
Jessica Flanagan Keene, former head coach, Ferrum College
Coach Flanagan was the head coach at Ferrum College for 3 seasons. Each season she won more matches than the previous six seasons! Flanagan was a four-year player for Ferrum's volleyball program, and played softball two years. She earned four straight All-Conference volleyball honors from the USA South Athletic Conference from 2006-09. Flanagan received the 2010 Ferrum College President's Cup, which is presented annually to the graduating student-athlete who best exhibits excellence in academics, campus and community leadership, and character. She is now an elementary school teacher in Roanoke and just had her first child in November 2018! You can contact her at JessicaFlanagan102@gmail.com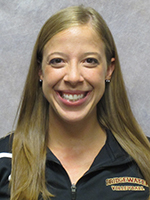 Erin Albert, Head Coach, Bridgewater College
Coach Albert started at Bridgewater in the fall of 2010. Prior to taking the head coaching position at Bridgewater, Albert was an assistant coach at Chatham University. During her college playing career, Albert was a four-year starter for NCAA Division III national power Juniata College. Juniata won the Landmark Conference title and regional title in each of her four seasons. She was a member of the 2006 team that won the NCAA Division III national championship. In 2008, Albert was named the MVP at the NCAA regional tournament. Albert graduated from Juniata with a major in chemistry and a minor in psychology. You can contact her at ealbert@bridgewater.edu

Katey Holley, Assistant Coach, Univ of Va @ Wise
Katie is the assistant coach at UVaWise. An article about her hiring is here. She spent the previous two years as the assistant coach at Lenoir Rhyne University in Hickory NC. Her LRU web page is here. She was a 4-year member of the Averett University volleyball team in Danville, Va, and graduated in 2016. She is a 2012 graduate of Westover Christian in Danville, Va, where she was named Danville Player Of The Year during her senior year. She played school ball for 6 years, club ball for 3 years. She has assisted with 32 STAR and Expectations camps, has been a division director eight times, and enjoys helping athletes learn the game she loves. You can contact Katey at kmholley@aumail.averett.edu
Hannah Shield Contreras
Hannah played 4 years as an OH at Averett University. She graduated in 2018. Each year she has been named 1st team All-Conference. In all four years, she was one of the top three hitters in all of NCAA D3. She was named USASouth Conference Player Of The Year as a sophomore, junior and senior! She was also named USA South Rookie Of The Year as a freshman! Hannah is a 2014 graduate of Dan River High School, near Danville, Va. She played 6 years of school vball and 5 years of club vball. She played on Coach Houser's team in 2012 that attended Jr Nationals in Columbus Ohio! She was named 1st team all state her senior year at Dan River. Hannah has directed 5 STAR camps so far! You can contact Hannah at hannah_shields3@yahoo.com.

STAR Camp Assistants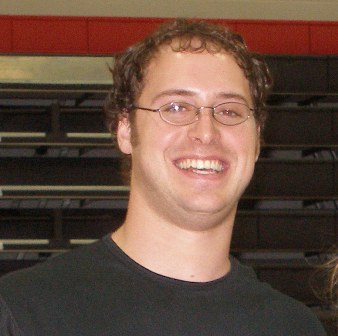 Kolby O'Donnell, Assistant Coach, Texas A&M University
As of January 2018, Kolby is the assistant volleyball coach at Texas A&M University. You can read about it here. In the fall of 06 and 07, he was the assistant coach and recruiting coordinator at Radford University. Then he moved on to being the assistant coach at University of Miami then on to Santa Clara and most recently Louisville. O'Donnell graduated from Lees-McRae College, where he was a four-year letterman and captain of the men's volleyball team. Kolby coached the High Expectations camp at Jefferson Forest in 2008 and was the camp director at Fuqua School in 2009 and 2010.


Kara Matthews, Head Coach, Randolph College
Kara is the head coach at Randolph College in Lynchburg, Va. She is a 2012 graduate of Lynchburg College in Lynchburg, Va. and played on the LC volleyball team all 4 years as a DS/Libero. Her major was sports management. She graduated for Douglass Freeman High School in Richmond in 2008. She played for Richmond Volleyball Club for 5 years as a DS/OH and has helped coach HOV club teams in Lynchburg for the past 3 seasons. You can see her LC volleyball website here and you can contact her at Matthews_k@students.lynchburg.edu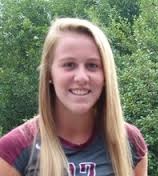 Kelsey Goodman, Assistant Coach, Randolph College
Kelsey is the assistant volleyball coach at Randolph College in Lynchburg, Va. She is a 2019 graduate of Roanoke College, where she played on the volleyball team all 4 years. Kelsey graduated from Midlothian High in Richmond in 2016, where she played 6 years. She also played 7 years of club volleyball. You can find out more about Kelsey here. Kelsey has worked nearly 40 STAR camps the past 4 summers. Her sister Amy is also playing at Eastern Mennonite University. The sisters were regular participants in the Expectations Camps at Sweet Briar! You can contact Kelsey at kgoodman@randolphcollege.edu.

Bre Lockhart
Bre is a sophomore at Randolph Macon and a member of the volleyball team. She is a 2016 graduate of Hidden Valley High School. She has played 5 years of school vball, and 5 years of club vball. She was a primary hitter and server on the Hidden Valley team that won the AA Virginia State Championship in the fall of 2013. The Roanoke STAR Newspaper did an article on her in Oct 2015 here. Bre starting working STAR camps after her 9th grade, and has now been a part of 12 of them! You can contact Bre at BreLockhart@aol.com

Sydney Shelton

Sydney
played 2 seasons on the Danville Community College Knights volleyball team.
Before that she played at Gretna High School for 5 years. Currently she is a student at Marshall University where she works with athletics and pursuing a career in Public Relations with a concentration in Sports.
She h
as worked 26 STAR camps the last 4 summers.
You can contact Sydney at swshelton97@
gmail
.com!

Harper Scollo
Harper has completed three years on the Averett University volleyball team. Her AU bio page is here! She is a 2016 graduate of Chatham High School where she played 5 years of school volleyball and 5 years of club volleyball. As a senior, she was first team all-conference libero and one of the team's captains. Later that year, she drove to Roanoke to play on NRV's top 18's team! Harper is majoring in Art Education at Averett. You can contact Harper at HarperCScollo@gmail.com

Carden Clark
Carden has played 2 years of volleyball at North Carolina A&T University. As a high school athlete, she played 6 years of travel volleyball. In her 8th grade year, she played on Coach Houser's 2012 15's team that attended Jr Nationals in Columbus Ohio. Then 2013 she played on Coach Houser's #1 ranked 16's team. She was also a competition cheerleader all 4 years of high school! You can read more about Carden here, and can contact her at CardenClark1@gmail.com

Elizabeth Giles
Elizabeth just finished her first year at Sewanne University in Tennessee where she got significant playing time as a freshman! She is a 2018 graduate of North Cross School in Roanoke, Va. During both her junior and senior year, she was named 1st team All-Conference, 1st All-Tournament and her team advanced to the state final 4. As a senior, she was 1st team All-State. She has played 6 years of school volleyball and 5 years of club volleyball in Roanoke. You can reach Elizabeth at BugGiles16@yahoo.com

Allison Sparks Williams
Allison is a graduate of Averett University and is now an elementary school teacher in Pittsylvania County, Virginia. Allison had a great career at AU where she was named Conference Player Of The Year as a senior. She also was named a D3 All-American. She played for Rockingham County HS. She also played for three years under Coach Miller for Caswell Volleyball Club. Allison is now a 3rd grade teacher at Brosville Elementary School near Danville, Va. Allison has assisted with 28 STAR site vball camps. You can contact her at allison.williams@pcs.k12.va.us.
Ashlea Havens
Ashlea has completed one season at Patrick Henry Communityh College on their volleyball team. She is a 2018 graduate of Patrick County High where she played DS & Libero. She played 5 years of high school volleyball as well as 5 seasons of travel. She also played softball for 8 years. including travel & school. She has been working volleyball camps for elementary age kids at her PCHS since 2015. In the spring of 2018 she coached Southside 12s! You can contact Ashlea at AshleaHavens@gmail.com

Catherine Reinard

Cat is a senior at Lord Botetourt High School. She has played 6 years of school volleyball, and is playing her 6th year of club volleyball. Her varsity team at LB just finished the season as repeat 3A state champs!! She was a member of Coach Houser's 15's team in 2015 that was the #1 ranked 16's team in the ODR. In both 2016, '17 and '18, she has played on the top team for Roanoke United. You can contact her at CatherineReinard@gmail.com
Cameron Blankenship
Cameron is 2019 graduate of Bassett High and will be playing at Guilford College in the fall. She has played 5 years of school vball & 7 seasons of club vball. She holds her school record of 19 stuff blocks in a match! She is most proud of receiving the Player's Choice Award "Does/Says the Right Thing" on Coach Houser's 15 National team in 2016. You can contact Cameron at cameronlblankenship@gmail.com!




~~~~~~~~~



May 21, 2019
" Karmin has really grown under your guidance, and we are grateful for your help!! We appreciate your willingness to work with us :)."
Jeff Osborne, father of Karmin, Faith Christian, c/o '21




February 6, 2017
"Happy birthday Coach Houser! Thank you for teaching me pretty much everything I could ever know about volleyball & for all the life lessons you've instilled in me. I wouldn't be where I am now w/o you! Hope you have the best day ever !!"
Bre Lockhart, Hidden Valley, c/o '16



August 19, 2016
" I seriously can't wait for our first lesson! This is what my daughter needs to reach her full potential. Let me know if you have any lessons come open earlier. Wish I wouldn't have waited so long!!"
May 29, 2014
"Your name is known in a very good way in Lynchburg! It is a testament to your passion and commitment....it is an awesome thing and, as a Mom, Coach, and fellow lover of the sport...it is very appreciated...for that, we (your athletes, families, and colleagues) are in your debt."
Brooke Mlaka, director, Synergy Volleyball Club, Lynchburg, Va


April 18, 2010
"These camps were my favorite camps to come to when I was these girls' ages,
and I want us to make sure they get the same experience I did."
Kim Amerell, former STAR staff member and former member of the University of Tampa volleyball team which finished as runner ups in the 2013 NCAA D2 Tournament!

~~~~~~~~~