Fort Chiswell High School
Monday July 23 - Thursday July 26, 2018
Fort Chiswell, Va Director: Tom Houser
Home / CampHostingInfo / StandardCamp / HighExpectationsCamp / MaxExpectationsCamp / Staff / In-SeasonClinics / 10ReasonsWhy / 2018 Camp Calendar / A Complete List!
2018 Camp Calendar / GeorgeWashingtonVa2018 / WilliamMonroeVa2018 / HighExpVA2018 / CollegeExpVa2018 / MagnaVistaVa2018 / PatrickCountyVa2018 / CarrollCountyVa2018 /FortChiswellVa2018 / GretnaVa2018 / McMichaelNC2018 / Facebook
2018 Camp Info:


Probable Format:
9am to 4pm Monday - Wednesday
9am to 1pm on Thursday.

Lunch may be noon to 1pm Mon - Wedn again and maybe be provided by the FCHS cafeteria!

And hopefully, we'll have a tournament on Thursday approx 10:30am - 12:30pm, then awards 12:30 - 1pm

Cost:
$tba

Registration Info:
The camp registration form is here!

~~~~~~~~~~~~~~~~~~


If you have any questions about the camp, you may email the camp director, Coach Houser at coachhouser@yahoo.com, or thecamp host, Amy Montgomery at Amy.Montgomery@Wythek12.org

.
.
.
.
.
.


Camp Director:

Tom Houser
Coach Houser is the owner of STAR Volleyball Camps. He is the author of the "I Can't Wait" to coach books, and Drill Collection. He has coached 18 varsity teams, 10 JV teams, 26 club teams and directed 87 camps in 9 states in the past 7 years. You can see more about Coach Houser here.


Assistant Coaches!

Heidi Moore
Coach Moore is the head coach at Patrick County High School. She took over the job in 2006, has been named the Piedmont Coach Of the Year 7 times, has been named Patrick Co. High Coach Of The Year twice, and has a record of 137 wins and only 88 losses. Her team has won the district regular season 3 times, and the tournament 4 times! She has had 11 of her athletes have gone one to play college volleyball. You can contact Coach Moore at Heidi.Moore@patrick.k12.va.us

Bre Lockhart
Bre has finished two seasons on the Randolph Macon College's volleyball team, where the team's record is 50-14, twice conference champs, and particiapted in the NCAA Tournament both seasons. She is a 2016 graduate of Hidden Valley High where she played 6 years of school volleyball and 6 years of club volleyball. She finished her career 6th in VHSL history in career aces with 356. Bre has worked 17 STAR camps. You can contact Bre at BreLockhart@aol.com


~~~~~~~~~~~~~~~~~~

Value:
This camp will again offer the girls
high quality instruction and will give
more personal attention to the participants.
.



Fort Chiswell STAR Camp 2017!
Back Row: Coach Carden Clark, Coach Tom Houser, Jada Martin, Courtney Caudle, Lauren Snavely, JoJo Caudill, Mattie Robinson, Kelsey Davis, Sydney Underwood, Coach Heidi Moore
Middle Row: Hannan Odum, Faith Moffit, Karlynn Goforth, Bailey Watson, Aliyah Rakes, Bailee McGlothlin, Kamdyn Kilgore.
Front Row: Kerigan Mullins, Makaila Caudill, Caroline Booher, Stevie Lowe, Chloe Gravely, Madison Coulthard


~~~~~~~~~~~~~~~~~~~~~~~~~~~

July 28, 2017
"The girls had so much fun. Thank you guys for coming."


~~~~~~~~~~~~~~~~~~~~~~~~








Fort Chiswell High School:
Touch here to see the FCHS website.
#1 Pioneer Trail Max Meadows, VA 24360
Office: (276) 637-3437

The staff will be staying at the La Quinta in Wytheville, Va!
1800 E Main St, Wytheville, VA 24382





According to NCAA rules, graduates ARE eligible to participate in a summer high school camps. This will not get them in any trouble and it will not jeopardize their college volleyball eligibility.



~~~~~~~~~~~~~~~~~~~~~~~~~~~~~~~~~~~~~~~~~~~~~~~~~~~~~~~~~~~~

Private Lessons In Roanoke
If anyone is interested in some one-on-one training.
Coach Houser and his staff offer player training nearly every Sat & Sun night in Roanoke.
Girls come from West Virginia, Pulaski, Martinsville, Hillsville, Lynchburg, etc. The website is here. It's a TON of fun!!
If you or your friends have any questions, you can email Coach Houser anytime at coachhouser@yahoo.com


~~~~~~~~~~~~~~~~~~~~~~~~~~~~~~~~~~~~~~~~~~~~~~~~~~~~~~~~~~~~

Pre-Season 6on6 VIP Scrimmaging
Please put the following on your calendar!
July 28 and 29, 2018 at North Cross School. Reservations begin April 1.
For athletes with at least 2 seasons of experience. More information here.


~~~~~~~~~~~~~~~~~~~~~~~~~~~~~~~~~~~~~~~~~~~~~~~~~~~~~~~~~~~~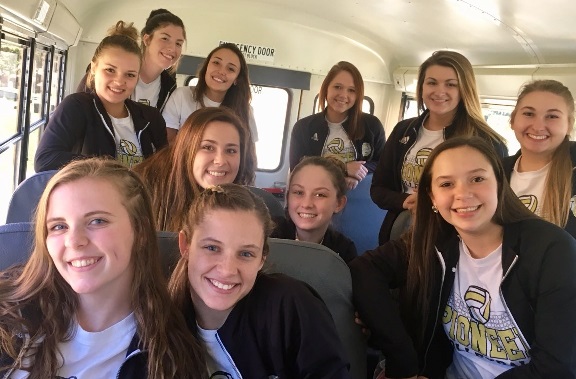 ~~~~~~~~~~~~~~~~~~~~~~~~~~~~~~~~~~~~~~~~~~~~~~~~~~~~~~~~~~~~~~~~~~~


Home / CampHostingInfo / StandardCamp / HighExpecationsCamp / MaxExpectationsCamp / Staff / In-SeasonClinics / 10ReasonsWhy / A Complete List!
2005 STAR Calendar / BassettVa2005 / BassCommCenterVa2005 / JeffersonForestVa2005 / WestoverChristianVa2005 / Narrows2005 / Facebook
2006 STAR Calendar / JeffersonForestVa2006 / WestoverChristianVa2006 / LebanonVa2006 / NewCovenantVa2006 / BassettVa2006 / RedLionDE2006 / Facebook
2007 STAR Calendar / WestoverChristian2007 / JeffersonForest2007 / Timberlake2007 / RedLionDE2007 / OconeeSC2007 / Facebook
2008 STAR Calendar / WestoverChristian2008 / HighExpVa2008 / JeffersonForestVa2008 / StMarysPA2008 / RoanCath2008 / RedLionDE2008 / Facebook
2009 STAR Calendar / FranklinCoVa2009 / RiverheadsVa2009 / HighExpVa2009 / TimberlakeVa2009 / RoanokeCatholicVa2009 / FuquaVa2009 / StMarysPA2009 / ChugiakAlaska2009 / RedLionDE2009 / Facebook
2010 STAR Calendar / DanRiver2010 / HighExpVa2010 / TimberlakeVa2010 / RoanokeCatholic2010 / StMarysPA2010 / VaEpiscopal2010 / PatrickCounty2010 / Fuqua2010 / Facebook
2011 STAR Calendar / TimberlakeVa2011 / DanRiverVa2011 / JamesRiverVa2011 / HighExpVa2011 / MaxExpVa2011 / RoanokeCatholicVa2011 / CarlisleVa2011 / PatrickCoVa2011 / WestoverChristianVa2011 / Facebook
2012 STAR Calendar / TimberlakeVa2012 / DanRiverVa2012 / MagnaVistaVa2012 / HighExpVa2012 / MaxExpVa2012 / WestoverVa2012 / RoanokeCatholicVa2012 / CarlisleVa2012 / PatrickCountyVa2012 / PaulVIVa2012 / JohnBattleVa2012
2013 STAR Calendar / AppomattoxVa2013 / HighExpVa2013 / CollegeExpVa2013 / MacArthurOK2013 / RoanCathVa2013 / ChathamVa2013 / SonomaCountyCA2013 / WestoverVa2013 / JohnBattleVa2013 / SouthCaldwellNC2013
2014 Camp Calendar / PulaskiCoVa2014 / FoothillsVballClubSC2014 / StateLineClubVa2014 / AppomattoxVa2014 / GretnaVa2014 / HighExpVa2014 / CollegeExpVa2014 / SonomaCountyCA2014 / JohnBattle2014 / WestoverChristian2014 / PatrickCounty2014 / LibertyVa2014 / Facebook
2015 Camp Calendar / PatrickHenryCommCollVa2015 / AlleghanyVa2015 / LebanonVa2015 / HighExpVA2015 / CollegeExpVa2015 / SonomaCoCA2015 / HighExpCA2015 / FoothillsVballClubSC2015 / PatrickCountyVa2015 / WestoverChristianVa2015 / GretnaVa2015 / SouthCaldwellNC2015 / Facebook
2016 Camp Calendar / RoanokeCatholic2016 / ArundelRookieMD2016 / HighExpVA2016 / CollegeExpVa2016 / ArundelHighExpectationsMD2016 / FortChiswell2016 / FranklinCounty2016 / SonomaCountySTARCA2016 / SonomaCountyHighExpCA2016 / WestoverChristianVa2016 / PatrickCountyVa2016 GretnaVa2016 / ArundelH.S.PrepMD2016 / McMichaelNC2016 / Facebook
2017 Camp Calendar / DanRiverVa2017 / ChristiansburgVa2017 / WilliamMonroeVa2017 / HighExpVA2017 / CollegeExpVa2017 / RockbridgeCoVa2017 / PatrickCoVa2017 / FortChiswellVa2017 / GretnaVa2017 / McMichaelNC2017 / Facebook
2018 Camp Calendar / GeorgeWashingtonVa2018 / WilliamMonroeVa2018 / HighExpVA2018 / CollegeExpVa2018 / MagnaVistaVa2018 / PatrickCountyVa2018 / CarrollCountyVa2018 / FortChiswellVa2018 / GretnaVa2018 / McMichaelNC2018 / Facebook


~~~~~~~~~~~~~~~~~~~~~~~~~~~~~~~~~~~~~~~~~~~~~~~~~~~~~~~~~~~~~~~~~~~