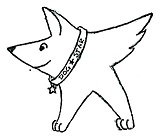 Coach Houser has qualified three teams for Jr. Nationals!

In 2006 he was the head coach of Roanoke 15 N Team! Touch here to see pics of their trip to Nationals!

Then in 2009, his Roanoke 16 N did it! Pics of '09 Nationals are here!

Then in 2012, his NRV 15 N Team qualified. You can see pictures here!




List Of Events!
STAR coaches direct volleyball camps every week, all summer, every summer.
It's our full time job!
There's a lot of learning and expectations; and, a lot of smiles and fun!


February 24, 2018
Amelia Academy,
Amelia County Courthouse, Va
STAR Off-Season Clinic

May 30 2018
Magna Vista High
Martinsville, Va
Hitting, 6's, Defense Clinic

Every week, all summer!


Is the week you wanted taken?

No. It's really not!
Plz contact me & one of my outstanding staff can direct the camp
for your athletes that you've always wanted.

Is the week you want is already taken? Not a problem!
I have staff who can direct camps anywhere in the USA on any week!
Please contact me and I will send one of my incredible staff members to create the camp that your athletes deserve!

WOW!
Here is our clinic schedule for 2017-18!
Rockbridge County High, Lexingon Va, July 25, 2018
Magna Vista High, Martinsville, Va, May 30, 2018
Rampage Volleyball Club, Hillsville, Va Jan 4 & 18, Feb 1 & 15, March 12 & 20 2018