2016 Camp Format:

Sunday June 26: 2 to 4:30pm, and 5:30pm to 8:00pm.
Monday June 27: 10am to 12:30pm, 1:30 to 4pm, 5 to 7:30pm.
Tuesday June 28: 10am to 12:30, 1:30 to 3:30pm, 4:30 to 6:30pm.
Awards 6:30 to 7

Captains Of The Day:

Sunday: Jensen Schram
Monday: Morgan Graham
Tuesday: Morgan Blank

~~~~~~~~~~~~~~~~~~~

Cost: $299

Maximum Campers: Each 8 girls that we admit will be matched by a college coach and an assistant who has played college vball!

Staff: College coaches +
college players + Coach Houser

Location: The awesome Upchurch Field House, on the campus of Sweet Briar College!
You can see it here!

Registration Info:
The 2016 registration form is here!

T-Shirts! Yes!

Meals And Water Bottles!
* Meals will be provided free each day at the camp.
* Water bottles will need to be brought from home and refilled at the camp each day.

End Of Camp Awards:
We hope to give more awesome awards again, like you see here!

Overnight campers:
A camper can stay two nights in a chaperoned room at the Elston Inn on the campus of Sweet Briar College.
The cost is only $40 a night.

~~~~~~~~~~~~~~~~~~~


If you have any questions about the camp, you may email the camp director,
Coach Houser, at coachhouser@yahoo.com or the camp host,
Barry Kane at barrykane1@aol.com

~~~~~~~~~~~~~~~~~~~


Pictures from the 2010 - 2015 camps are on our camp Facebook page! Please visit us here.






2016 Court Coaches: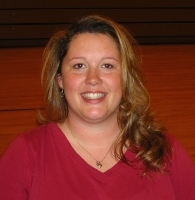 Blair Trail
Head Coach, Roanoke College
Blair Trail is in her 15th season as the head coach of the Roanoke volleyball program. Trail, a 1999 graduate of Roanoke College, was a standout with the Maroon volleyball program, establishing several school records during her playing days. The longest tenured coach in the history of the program is also the all-time wins leader, Trail has compiled an overall record of 251-173. You can contact her at 540-378-5131, or email her at btrail@roanoke.edu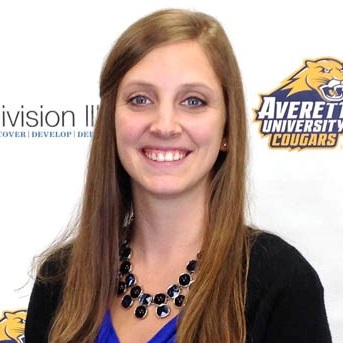 Nicole Barringer
Assistant Coach, Averett University
Nicole has been the assistant coach at Averett University for 2 seasons. Before that, she was the starting setter at Averett her entire 4-year college career. She ammassed 4654 total assists and was 5th in the nation is assists her senior year. She was named first team All-Conference twice! You can see more about Coach Barringer here. And you can contact her at ncbarringer@averett.edu or at her office phone 434-791-5737


List Of Camp Assistants:

Allison Sparks
Allison is also a 2014 graduate of Averett University.. Allison had a great career at AU where she was named Conference Player Of The Year as a senior. She also was named a D3 All-American. She played for Rockingham County HS. She also played for three years under Coach Miller for Caswell Volleyball Club. Allison is now an elementary teacher in Halifax County. You can contact her at allyAUVolleyball9@gmail.com

Hannah Shields
Hannah has played 2 years as an OH at Averett University. Both years she has been named 1st team All-Confernece. In her freshman year she finished the season with the 3rd highest kill total in all of NCAA D3 and was also named USA South Rookie Of The Year. In her 2nd year, she had the highest! Plus she was named Conference Player Of The year! Hannah is a 2014 graduate of Dan River High School, near Danville, Va. She played 6 years of school vball and 5 years of club vball. She played on Coach Houser's team in 2012 that attended Jr Nationals in Columbus Ohio! She was named 1st team all state her senior year at Dan River. You can see a nice article about her high school accomplishments here, and an article about her college feats here! You can contact Hannah at hannah_shields3@yahoo.com !
Sam Edge
Sam has completed two seasons on the volleyball team at UVa-Wise! Sam graduated from Roanoke Catholic School where she was a part of their 3-peat state championship! In the past 2 summers, Sam has helped with 6 STAR camps and this past summer helped prepare the Roanoke Catholic team for their fall season! She played club vball for 5 years in Roanoke, Va. You can reach Sam at SamEdge29@gmail.com
~~~~~~~~~~~~~~~~~~~

What was the difference between
High Expectations and College Expectations.

A High Exp. camper needed to be at least:
* a rising 8th grader, with;
* three seasons of competitive ball.

A College Exp. camper needed to be at least:
* a rising freshman, with;
* five seasons of competitive ball.

(A "season" does not include equal playing time middle school ball, a rec league, a county league, or a summer league. But, if an athlete doesn't have the minimum requirements, contact us. We sometimes make special exemptions for outstanding athletes....tell us about your daughter....send us video....and we may admit her!)