Coach Hannah Shields' team, The Black Aces, was the bomb!
Laine Hopkins, Elleigh Large, Abby Compton, Suzanne Gonzales, Laurel Wagoner, Coach Hannah Shields, Julianna Overby, Sadie Vernon, Caroline Vernon!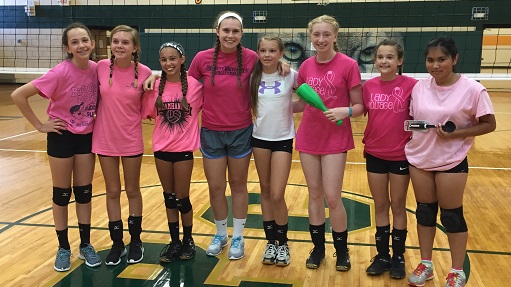 Coach Bre Lockhart's team, The Pink Tail Piglets, was incredible!
Lauren Largen, Abby Nations, Gracen Edwards, Coach Bre Lockhart, Rosie Giles, Erin Keith, Josie Vernon and Elizabeth!